PE WPC Outdoor Floor Production Line
ADVANTAGES OF PE WPC COMPOSITES :
WPC (Wood Plastic Composites) is one of the natural fiber composites.
Because of its durability, natural fiber composites are increasingly replacing pure natural products in many application areas, for example, decking products, fence components or screening walls. Langbo Machinery supplies complete system solutions for the applications.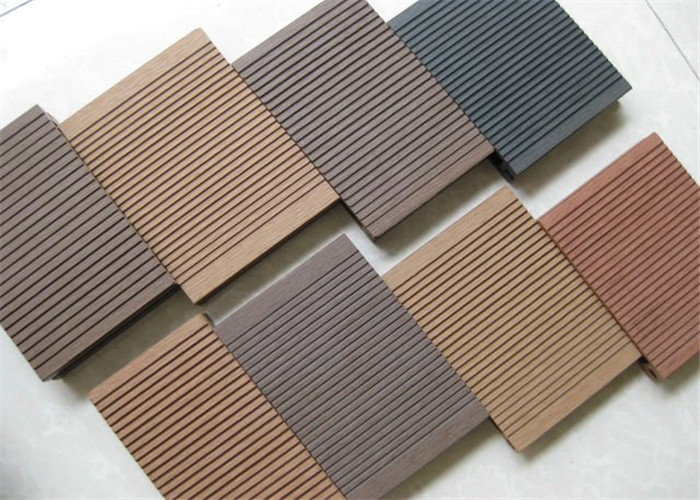 Conical twin screw extruder is widely used to process natural fiber-rein-forced plastics such as WPC (wood plastic composites). With an optimized design and logic combination of core components our extrusion line has other benefits such as stable material feeding, gentle, non-destructive processing and highly stable screw pressure for the production. So that the homogeneous melt wit optimum temperature will be extruded.
STRUCTURE OVERVIEW OF PRODUCTION LINE
1, Conical Twin screw designed ,barrel, die-head for board
2, sizing platform;
4, Haul-off Machine;
5 Cutter;
6, Stacker;
7, Auxiliary machine:Mixing machine,crusher,miling machine;
SPECIFICATION:
The Table provides a general information for standard Product.
For Further customized technical assignment please contact us.
Model

SJZ45

SJZ51

SJZ65

SJZ80

SJZ92

Screw diameter (mm)

45/100

51/105

65/132

80/156

92/188

Screw rotation speed (r/min)

4-45.5

1-30

1-34.7

1-36.9

1-32.9

The effective length of the screw (mm)

1000

1050

1430

1800

2520

Main motor power (kW)

15

22

37

55

90

Barrel heating power (kW)

12

18

24

36

48

Capacity (kg/h)

95

110

250

380

520

Central height (mm)

1000

Net Weight(kg)

3000

3200

5000

6500

7500